my internet's up and i'm back in business! before i start my thirty days thirty outfits again with look fourteen, i want to share this fun feature i did with e-drop off on their blog, 'the closet'. you guys know them as the chicago-based, crazy-successful designer reseller on eBay with a show on Vh1 called house of consignment. they also happen to be some of the nicest, most stylish people i know. remember when i went to the premiere viewing party in march? last week, they asked me to go through their current auctions and choose my favorites, which you can see below along with a quick little q+a. enjoy, and shop e-drop off here!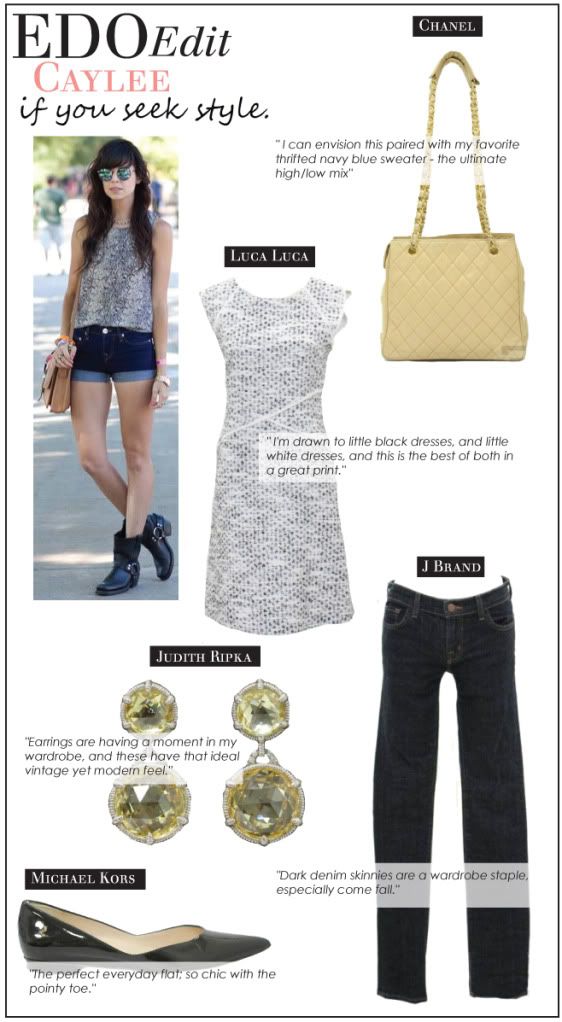 Describe your closet in three words.
Simple. Chic. Neutral.
Favorite meal?
Homestyle breakfast (for dinner too!) Clarke's on Damen is a regular haunt – and the best breakfast potatoes I've ever had.
Style icon.
Emmanuelle Alt and Alexa Chung.
Shoes or handbags?
Definitely shoes, but I often get on kicks (no pun intended) where I'll wear my favorite pair of the moment for days on end.
Fall trend you can't wait to wear.
A "witty" knit, preferably with a cat on it. I'll wear it with a blazer coat, leather skinnies, and suede ankle boots.
_____________________________________
p.s. i will be announcing the winner of the $50 rad + refined gift card
as soon as i receive confirmation from the lucky girl :)
XX
___________________________
- ask me anything on formspring
- follow me on twitter
- follow me on bloglovin' for instant updates