i feel like i hit the editorial jackpot today. one quick visit to fashion gone rogue and...



bam! abbey lee. obsessed with every picture from this set.



bam! ali stephens.

bam! daria.
(all pictures via fashiongonerogue)
doesn't hurt that these are three of my top ten favorite models.
hope these beautiful photos make your day too.
X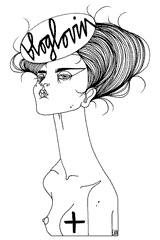 EDIT 1/27: all comments from the previous four posts have been answered!